How do I finalize my divorce or legal separation when the court is closed because of COIV-19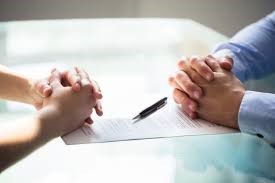 The Washington Supreme Court has suspended all in-person hearings. However, the court will continue to administer all calendars as scheduled by telephone.
If you are self-represented and want to finalize your case by agreement:
Email your proposed final orders to facilitators@kingcounty.gov.
Facilitators will work with the Ex Parte Commissioners to approve and sign your documents or give you instructions on what to do next.
If your case involves children, a telephonic hearing will be held by the court to verify the information contained in your agreed orders.
If you cannot email your papers or have other questions, please call 206-477-2781; (Kent cases) or 206-477-2553 "Z (Seattle cases) between 8:30 am and 12:00 noon.
If you have agreed orders with children involved, you need to schedule a telephone appearance. To schedule your presentation:
Submit a request for phone appearances to the exparte department at your local county Superior Court.
Your request for a hearing must include
(1) the case name and number
(2) Your contact information
(3) Your spouse or the other parties contact information ( physical address, telephone number, and email address.
All parties must send electronic copies of their proposed orders and supporting documents via email to SCEXPARTE@kingcounty.gov to the extent practicable.
The documents must be sent to the court within the timeframes required by our local county court.
If you are confused ad need help, call a legal professional.
For more information:
Family Court. https://www.kingcounty.gov/courts/superior-court/family.aspx
Family Law Facilliators. https://www.kingcounty.gov/courts/superior-court/family/facilitator.aspx